What is Nature Therapy?
Nature therapy, also known as ecotherapy, is a term for healthcare treatments that focus on spending time outdoors and experiencing nature. Ecotherapy is part of a comprehensive plan of care to improve mental health under the guidance of a counselor.
Some aspects of nature therapy are well understood, but not all. For example, doctors have long known spending time in direct sunlight can help reduce the symptoms of depression.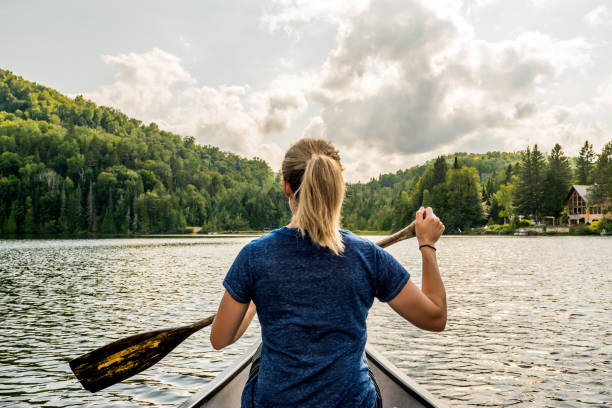 Nature therapy takes a wide variety of forms. It can include horticultural therapy (gardening), animal-assisted therapy (equine therapy or dolphin therapy) and other approaches. Gardening is one of the most popular types of ecotherapy in the world.
---
What Conditions Can Nature Therapy Treat or Cure?
Nature therapy is mainly used to assist patients with mood disorders. Depression can be highly responsive to nature therapy. Some people with generalized anxiety have reported improvement in symptoms after nature therapy, too.
In recent years, nature therapy clinical research has focused on the possibility it can help manage chronic diseases like high blood pressure and diabetes. Gardening, in particular, gives many participants a sense of personal satisfaction as they help plants grow.
Chronic fatigue syndrome, obesity, and other conditions resistant to standard treatment have improved with nature therapy. Patients aged anywhere from early teens to elder have gotten benefits including healthier blood pressure, pulse rate, and stress hormone levels.
Many older people are drawn to nature therapy, especially gardening, to help them gain a peaceful mindset in later life. Gardening is one of many hobbies that can help retired people feel emotionally enriched.
---
What Research Currently Exists Around Nature Therapy?
In the last few years, clinical trials in nature therapy uncovered unexpected findings. Research in nature therapy has been of interest in Japan, where "forest-bathing" walks in the woods are highly prized.
Nature therapy induces activity in the parasympathetic nervous system, which activates when a person is at rest. This activity contributes to healthy equilibrium in brain and body, but is normally reduced by stress and physiological demands like digestion.
The evidence is growing for nature therapy. However, some types are still mysterious. For example, it is not understood why exposure to plants or flowers contributes to a feeling of well-being in most people, even though gardening has been used therapeutically since the 1940s.
---
Why Are Further Nature Therapy Clinical Trials Important?
Rigorous clinical studies in nature therapy must be designed and carried out to shed more light on areas where science does not yet explain observed behavior. This is especially important as increased urbanization makes it harder for many people to access natural landscapes.
Stress brought on by the workplace, technology, financial anxiety, and more is reaching levels many people find difficult to cope with. Nature therapy clinical trials could point the way toward natural and safe treatment approaches for common mental health concerns.
Just as importantly, nature therapy has the potential to help people at all stages of life. Everyone from elders facing end of life issues to youngsters coping with classroom bullying may benefit.
---
Current Nature Therapy Clinical Trials
These are the current nature therapy clinical trials on file at ClinicalTrials.gov. To have a clinical trial added to our website, simply contact our team.
Conclusion
Humans have spent only about 0.01% of their entire evolutionary history living in modern towns and cities. Evidence is mounting that healthy responses to certain parts of nature are hardwired into the brain and body. With further research, this could lead to a complete change in how doctors and patients tackle tough mental health questions. If you are interested in learning about clinical studies near more, click through.